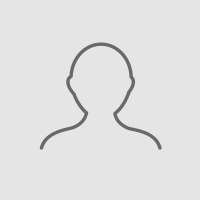 How to Freely Track WhatsApp and View Other People's Messages
How to Follow Someone's WhatsApp Messages, Calls, and Location
Spy App for Cell Phones
Calls, SMS, GPS, Camera, Photos, Videos, Whatsapp, Facebook, and other activities may all be monitored.
With over 1 billion monthly active users, WhatsApp is one of the most popular instant messaging apps. WhatsApp allows users to exchange messages, images, videos, and locations with their friends, family, and loved ones. For Android, iOS, BlackBerry, and Nokia Symbian, communication apps have been created. Is it also vital for parents to be aware of their children's safety on WhatsApp? If you're concerned about your children's safety, you may use this tutorial to learn how to track and monitor WhatsApp chat conversations.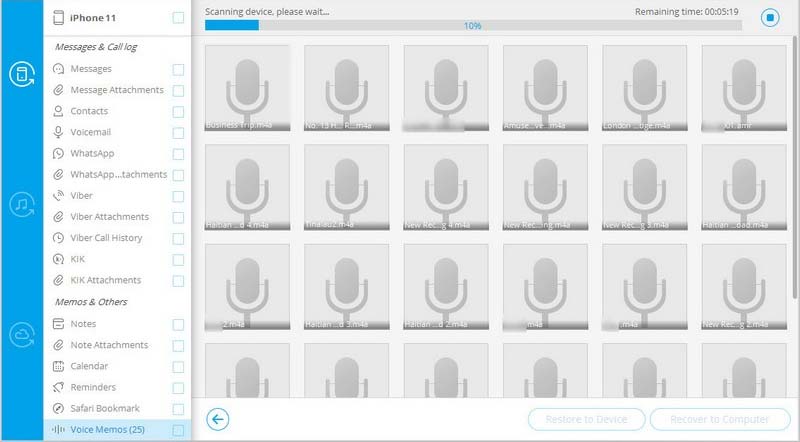 How to monitor WhatsApp chats from afar invisibly
How to keep track of other people's WhatsApp conversations while they're online
What is the best way to monitor the location of a WhatsApp message?
Spy App for Cell Phones
Calls, SMS, GPS, Camera, Photos, Videos, Whatsapp, Facebook, and other activities may all be monitored.
How to surreptitiously and remotely monitor WhatsApp messages
Although tracking the WhatsApp of the target mobile device is complicated, the CellSpy mobile monitoring tool is simple to use. This is a parental monitoring application that helps parents to keep track of their children's phone use. Monitoring WhatsApp chats has never been simpler or more easy than with CellSpy. The program works in the background of the target device, recording all actions and sending them to the CellSpy dashboard. It applies to any device that runs on the Android or iOS operating systems.
Spy App for Cell Phones
Calls, SMS, GPS, Camera, Photos, Videos, Whatsapp, Facebook, and other activities may all be monitored.
What are the benefits of using this WhatsApp message tracking app?
Track WhatsApp chats with ease: When compared to other internet surveillance programs, tracking WhatsApp conversations is a breeze. It also monitors chat discussions in apps like Instagram, Facebook, Line, Tinder, and Skype, as well as WhatsApp communications.
Another feature of the CellSpy mobile phone surveillance tool is real-time location tracking, which enables users to follow the whereabouts of the target device without the target person knowing. The procedure of monitoring a person's whereabouts is relatively straightforward.
Parents, spouses, and employers may effortlessly monitor the call history of the target device as well as the text messages made and received using CellSpy's monitoring feature.
CellSpy's keylogger may record account information and passwords input on the phone by the target user, allowing you to gain the phone password and other account login credentials.
Fast and dependable: The CellSpy mobile phone tracking application is a rapid and dependable monitoring tool that allows users to execute operations on the target device with ease.
How to Follow Someone's WhatsApp Messages, Calls, and Location
Spy App for Cell Phones
Calls, SMS, GPS, Camera, Photos, Videos, Whatsapp, Facebook, and other activities may all be monitored.
Online monitoring of WhatsApp communications may be done in a few simple steps.
To use the tracking software, you must first create an account.
To begin, you must first create an account. Fill up the information of your CellSpy registration, such as your email address and password.
Monitoring WhatsApp settings on Android or iPhone
You must first install the CellSpy program on the target Android phone in order to track it. You may now download the program after permitting the installation of unknown sources. To begin monitoring, you must first launch the program and input your login credentials.
You simply need to validate the iCloud ID used on his iPhone to monitor WhatsApp chats if you're tracking an iPhone or iPad.
Begin tracking WhatsApp communications.
To monitor the WhatsApp messages, location, audio, and video content of the target device, log in to your CellSpy account on your browser and then choose the WhatsApp option under "Social Apps" from the drop-down menu. In the CellSpy dashboard, you can also set up sensitive word tracking. CellSpy will send you a notification when the target individual writes certain crucial terms on the phone.
WhatsApp has a video call feature.
Set up a video call
Users of the social messaging program may make video calls to anybody else who is using WhatsApp. It is compatible with Android smartphones. You will not be able to make video calls if your smartphone is not compatible with the video call feature. The video call quality may be harmed if the network connection is inadequate. You'll see the call reminder and WhatsApp video call screen whenever someone starts a video call with you on WhatsApp. By moving the video call button up, the user may make a video call. By moving the red button, the user may disregard the video call. Users may also utilize short texts to decline the video call and then slide the symbol upwards.
How to Follow Someone's WhatsApp Messages, Calls, and Location
Why should you record your WhatsApp video calls?
WhatsApp is particularly popular among children and teens since it already has a video call feature. Growing young people lack safety understanding and are more likely to fall into network traps, be fooled, or be exposed to pornographic network material, all of which may affect children's development. As a result, parents are seeking for more effective ways to keep their children and teens safe from WhatsApp. Teenagers mostly utilize the video call feature to communicate with their pals online or to discuss personal concerns with their partners or girlfriends.
How to capture video calls on WhatsApp from afar
Surveillance software may be used to capture WhatsApp voice and video. WhatsApp voice monitoring software helps users to verify all concerns and deliver a precise and efficient experience. On the target Android smartphone, they only need to install the CellSpy surveillance software. It allows users to monitor and record all WhatsApp voice and video chats from afar, as well as submit voice and video call files. The user merely has to log in to the dashboard, then access and download the recorded voice and video call. WhatsApp text conversations, emoji and emotive stickers, multimedia files, photographs, movies, and audio files may all be monitored.
How to Follow Someone's WhatsApp Messages, Calls, and Location
Keep an eye on the browser and search history on your phone.
Visiting someone's phone, opening the browser, and seeing what they're doing is a simple approach to trace their search and browsing history.
Chrome's history may be seen.
You may examine their browsing history by opening the Chrome browser on their phone.
To choose history, click the three dots in the top right corner. You may re-browse to get a list of all the pages this individual has viewed.
In Safari, look at your browser history.
They may utilize the Safari browser on an iPhone.
Open Safari and touch the symbol at the bottom of the screen to see your browsing history.
To see the websites that have been opened and browsed on the iPhone browser, tap to go to the top of the screen.
How to Follow Someone's WhatsApp Messages, Calls, and Location
You will not be able to recover the data if the phone's owner deletes the previous browsing history before you get access to their phone. Different functionalities are available in web browsers such as Chrome, Safari, and Firefox to safeguard users' privacy. They also have the ability to browse in private mode. In anonymous mode, the user may access whatever information he wants without being traced by others. They may use proprietary browsing mode to disguise surfing. If you look up their past, you won't be able to discover anything since it isn't kept track of.
Another issue is that the user may be erasing history if he isn't using a dedicated browser. It is preferable to utilize a monitoring tool to capture someone's browser history in this scenario.
How to keep track of other people's WhatsApp conversations while they're online
If you're seeking for a different way to monitor WhatsApp, spy24 is a good option. In comparison to CellSpy's mobile phone tracking app, spy24's setup and installation are similarly quite straightforward. You may use this program to hijack your WhatsApp account and listen in on real-time WhatsApp chats on the target device.
How to monitor other people's WhatsApp communications online using spy24
You'll need to sign up for a spy24 account.
Complete the installation of spy24 on the target Android smartphone. You must connect in to the same iCloud account as the iPhone in spy24 for iPhone devices.
To monitor the WhatsApp messages on the target device, log in to your spy24 account in the browser and click "WhatsApp" in the social program.
How to see at another person's phone screen, call history, sms, conversation, text messages, email, gps position, call recording, photographs, whatsapp, messenger, and facebook.
My partner's Android phone can be monitored and tracked remotely using the mobile spy app. Install the apk file on the target phone and download the spy software for free. Best spy software - Find and track someone's phone online, read a spouse or wife's phone message on another phone.